Communication is key to healthy living, especially with healthcare professionals, like your personal doctor or GP. They may assume you already know the answer if you don't ask questions. Asking a doctor questions is one of the best ways to better understand your health risks, treatment plans and expected outcomes. Bloom, together with leading healthcare brand, Momentum Health4Me, encourages patients to keep these top 10 questions in mind when visiting their GP for a check-up or when they are being treated for illness or a medical condition.
Top 10 questions for doctors during a check-up
1. Does my family medical history pose a health risk?
Yes, genetic diseases and conditions can be inherited. This means you could be at a greater risk of developing certain problems, like high blood pressure, heart disease, diabetes or cancers. It's important to discuss your family's medical history with your doctor so they can advise you about making certain lifestyle adjustments or taking extra precautions. For instance, your doctor might advise following a certain diet to help prevent hereditary cardiovascular disease and doing regular check ups or blood tests to diagnose and treat early if it does occur, they could advise having frequent screenings for certain types of cancer, like colon, prostate or breast cancer.
2. Can you explain these test results?
What do these tests mean? It can all seem rather confusing when you're looking at medical terms, like HDL or full blood counts. Whether you're looking at test results from a biopsy, blood work or pregnancy scan, remember that you have the right to ask your doctor to explain your results. Your doctor can explain what certain terms mean and provide you with a simplified explanation of the results, thus avoiding misinterpretation.
It's also advisable to ask when you can expect to receive test results and the manner in which you will receive them.
3. I'm concerned about this area of my health, what should I do?
This is definitely one of the top 10 questions for doctors. It's not uncommon to have health concerns, like persistent pain, shortness of breath, change in bowel movements or an irregular heartbeat. Unfortunately, if you don't ask your doctor for advice about these symptoms, they won't know that there's any reason for concern and your condition could become progressively worse. Remember that your GP is there to help evaluate your health risks and make a professional medical recommendation.
If you were suffering from an irregular heartbeat, for instance, your doctor might recommend an ECG, which helps detect and diagnose cardiac arrhythmias or a change in bowel movements may require a colonoscopy.
4. What kind of wellness or screening tests should I have and how often?
Prevention is better than cure. Ask your doctor what type of vaccinations, wellness or screening tests they recommend. They will advise you on what screenings to undergo and the frequency thereof, based on your age, gender, lifestyle and family and personal medical history. Some of the tests they could recommend are:
Blood pressure

Mammogram

Cholesterol

Glucose

Cancer screening like a pap smear or colonoscopy
5. Why are these tests being done?
Asking about tests that have been advised by your doctor or GP will create a transparent conversation about your health risks and treatment plan. It's important you understand what concerns the doctor may have so you can be aware of the possible conditions and ask questions. If your doctor has requested fasting blood-sugar tests or glucose tolerance tests, they may suspect you have diabetes. If you do receive a positive diagnosis for diabetes, this will involve a treatment and management plan, along with lifestyle adjustments, which you can discuss with your doctor.
6. Why are you prescribing this medication?
Taking one's medicine, as prescribed, is important in managing chronic conditions, treating acute illness and maintaining overall health and well-being. However, you need to know what the medication is used for and how it's intended to help you. Ask questions about your prescribed medication so you understand the treatment plan, recovery timelines and whether the medication is having the intended effect and outcome. This will help you to adhere to the treatment plan correctly and share the responsibility of maintaining your health.
7. Will the medication have any side effects?
Side effects are the unwanted effects of a certain medicine which may be tolerable or not. Not everyone will experience the same side effects, which can also range in severity so it's best to be prepared for these by asking questions. It's advisable to ask your doctor about the most common side effects as well as serious side effects so you know what symptoms to look out for and manage. It's also recommended to speak to your doctor about the interactions of other medicines, which can also cause certain adverse reactions.
8. Can you tell me more about this disease or condition?
Once your doctor or GP has made a diagnosis, it's advisable to ask questions about your illness or condition so that you're both aligned with the treatment plan. Find out if the condition is curable or chronic, how long treatment is required and if any regular monitoring is needed. If you're properly informed, you will be in a better position to make smarter lifestyle choices and adjustments. If you were diagnosed with cardiovascular disease, for instance, you might make the decision to follow a heart-healthy diet to maintain your weight. If the disease is hereditary you may want to inform family members who may need screening.
9. When should I book a follow-up appointment?
Sometimes it may be necessary to visit your doctor more frequently, even if you're not sick. This is especially relevant if the doctor needs to conduct regular check-ups based on a certain condition, age-related health issues or a particular health risk. Be sure to clarify when you need to book your next appointment.
10. What is a reliable source of medical information?
It's not advisable to self-diagnose or get treatment advice using unreliable online sources. Ask your doctor about which sites provide accurate, medically-approved information. Momentum Health4Me provides members with access to HelloDoctor, which is a free medical teleservice offering advice from qualified healthcare professionals in real-time.
Health insurance cover from Momentum Health4Me
Bloom encourages living a healthy lifestyle. You can achieve this by understanding your health risks and treatment plans better. Ask these top 10 questions for doctors or GPs during your next check-up or consultation so that you are properly informed and make the right medical decisions. Contact Bloom's office to speak to a trained consultant about our health insurance plans.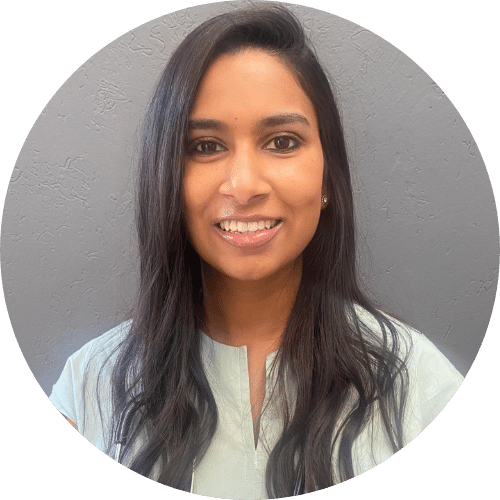 Dr Bianca Lewarne
General Practitioner MBChB, University of Witwatersrand (2009)
(011) 803-9392
This content has been reviewed and approved by Dr Bianca Lewarne. She is a General Practitioner in family medicine in Sandton, Johannesburg.
Dr Lewarne is registered with the Health Professions Council South Africa (HPCSA).
Medical Content Disclaimer
You understand and acknowledge that all users of the Bloom website are responsible for their own medical care, treatment, and oversight. All content provided on the website, is for informational purposes only and does not constitute medical advice. Neither is it intended to be a substitute for an independent professional medical opinion, judgement, diagnosis or treatment.