Chronic illnesses affect millions of people around the globe. Age and genetics are just a couple of the factors that could determine your predisposition to developing a long-term medical condition. In fact, according to The World Health Organisation, chronic diseases are the leading cause of death and disability throughout the world and are pervasive regardless of socioeconomic class.
What is a chronic disease?
A chronic disease is a persistent condition that one might experience for their entire lifetime. Sometimes these ailments are hereditary while other illnesses are linked to age, gender and environmental factors. It's important to have a good understanding of the most common illnesses on the chronic disease list and to know if you're considered to be at risk.
What's the difference between a chronic disease and an acute illness?
Broadly speaking, an acute medical condition occurs quite suddenly and has a limited duration, like the flu, whereas a chronic condition can persist for an entire lifetime and, in some cases, has the potential to become incrementally worse over time, like Crohn's Disease.
Chronic conditions covered by Health4Me
Bloom's Health4Me covers 26 chronic medical conditions. These include:
Addison's Disease
Asthma (also read Asthma: It's more serious than you think)
Bipolar Mood Disorder
Bronchiectasis
Cardiomyopathy
Chronic Obstructive Pulmonary Disease
Diabetes Insipidus
Diabetes Mellitus Type 1
Diabetes Mellitus Type 2
Epilepsy
Glaucoma
Haemophilia
Hyperlipidaemia
Hypertension
Hypothyroidism
Multiple Sclerosis
Parkinson's Disease
Rheumatoid Arthritis
Schizophrenia
Systemic Lupus Erythematosus
Ulcerative Colitis
Here are some of the more common examples of chronic disease:
Definition: Asthma is a long-term, inflammatory disease of the airways to the lungs. It causes the respiratory airways to become inflamed and narrow, making breathing difficult.
Symptoms: There are different types of asthma, like mild intermittent asthma, mild persistent asthma, moderate persistent asthma and severe persistent asthma, but they all have similar symptoms which include difficulty breathing, shortness of breath, fatigue, coughing and wheezing.
Diagnosis & Treatment: Most people who suffer from asthma are advised to use an inhaler. Asthma symptoms or attacks can be triggered by infections, like sinusitis or flu, allergens, like pollen or mould, irritants, like cleaning chemicals, air pollution, tobacco, strenuous exercise, extremely cold weather or high humidity, certain medications and food containing preservatives, like pickles and wine. Find out how you can better control asthma symptoms with tips from HelloDoctor.
2. Cardiovascular Diseases
Definition: Cardiovascular Disease is a term used to describe illnesses related to the heart and blood vessels.
Facts: Heart disease and stroke is the second largest killer, after HIV/AIDS, in this country with an estimated 210 South Africans dying from cardiovascular disease each day.
Diagnosis & Treatment: Despite these shocking statistics, the Heart & Stroke Foundation supports the view that up to 80% of these deaths can be prevented through lifestyle changes, like healthy eating, regular exercise and avoiding unsafe habits such as smoking or overindulging in alcohol consumption.
Definition: Parkinson's is a progressive neurological disorder that affects one's movement.
Facts: Coordinated muscle movements are made possible by a substance known as dopamine. This is produced in the substantia nigra of the brain. In Parkinson's Disease, the cells of the substantia nigra begin to die resulting in symptoms like hand tremors, poor balance, stiffness and slower movements.
Diagnosis & Treatment: The disease progresses in five stages, often starting off with only minor symptoms and worsening over time. It is often associated with dementia, which is also a progressive neurological disease. Unfortunately, there is currently no cure for Parkinson's but research continues in an effort to find improved treatments. Find out how you can detect the early signs of Parkinson's Disease.
Definition: Diabetes is a metabolic disease that causes high blood sugar, which if left untreated, can cause severe damage to the nerves, eyes, kidneys and internal organs.
Facts: It's caused when the body doesn't produce enough of the hormone insulin. While diabetes is a common chronic disease around the globe, South African statistics are amongst the most concerning.
Diagnosis & Treatment: There are several different types of diabetes and correlating treatments. Diabetes can be managed with lifestyle changes as well as the appropriate medication and treatment. Get information and support from Diabetes South Africa if you or a loved one is affected by this disease.
Definition: Crohn's disease is defined as a chronic inflammatory bowel disease that affects the lining of the digestive tract.
Facts: It most commonly occurs in the small intestine and the colon and it causes painful ulcers and inflammation of the entire digestive system. While the severity of the disease does vary, people who suffer from Crohn's Disease report experiencing symptoms like diarrhoea, fatigue, weight-loss, loss of appetite and abdominal cramps.
Diagnosis & Treatment: Those suffering from Crohn's are diagnosed by undergoing blood tests, a barium x-ray or endoscopy. The inflammation is treated using medication and by following an approved diet.
Definition: Hypertension, or high blood pressure (HBP), develops over time. HBP is a chronic condition where one's blood pressure increases to an unhealthy level. Blood pressure is measured by the rate at which your blood flows through your arteries. If your arteries are too narrow, the higher your blood pressure.
Facts: High blood pressure puts you at risk for developing serious health issues like heart disease, a stroke, kidney disease or a heart attack.
Diagnosis & Treatment: High BP is treated with medication. You can also lower your blood pressure by leading a healthy lifestyle – diet, regular exercise and getting enough sleep are some of the ways you can lower your risk. Learn to manage your blood pressure with the Heart & Stroke Foundation.
Definition: Arthritis is a rheumatic condition and classified as chronic inflammation in the joints.
Facts: This can cause severe pain, stiffness, swelling and reduced mobility. The symptoms can be mild, moderate or severe and they vary from one person to the next. However, it progresses in stages and gets worse with age.
Diagnosis & Treatment: Treatments depend on the type and stage of arthritis.
Definition: Bipolar Mood Disorder, formerly known as manic depression, is an incurable mental illness characterised by severe shifts in mood.
Facts: A person diagnosed with this disorder will experience extreme and alternating bouts of either mania or hypomania and depression. People with bipolar may have difficulty managing everyday tasks, like work or relationships.
Diagnosis & Treatment: There are various treatments and support systems available to treat the illness ranging from medication to counselling services.
Keeping you covered from chronic illness and disease
While some people are predisposed to develop a chronic condition due to a hereditary gene or anomaly, this isn't always the case. Many people are struck down by debilitating illness or disease that can severely impede their quality of life and ability to function in the workplace. Don't put yourself at risk for loss of income or a compromised lifestyle. Make sure you're aptly covered for chronic disease with a health insurance plan.
At Bloom, we offer a wide variety of medical insurance options to keep you covered in the case of chronic disease. Starting from just R570 per month, our Health4Me Silver and Health4Me Gold options both offer unlimited chronic medication coverage for the 26 different chronic conditions listed.
Find out more about our chronic benefits or get in touch to learn more about our health insurance plans.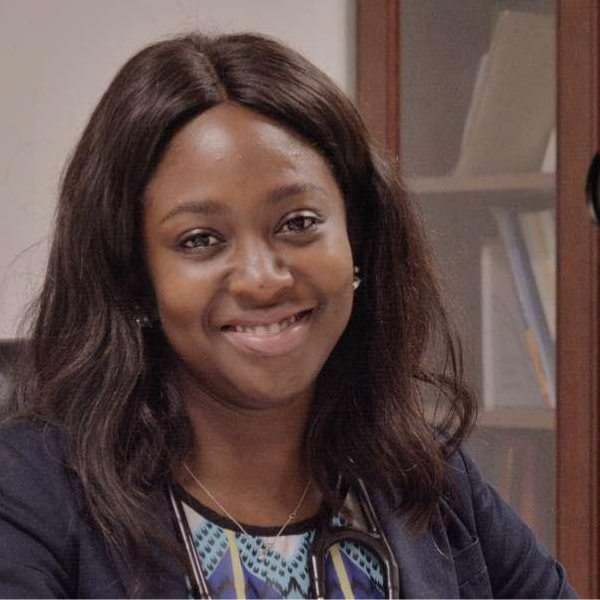 Dr Koranteng-Peprah
Gynaecologist & Obstetrician
MBChB, University of Cape Town (2008)

info@drkp.co.za
www.drkp.co.za
033 394 0482
This content has been reviewed and approved by Doctor Koranteng-Peprah, a medical professional specialising in obstetrics and gynaecology.
Dr Koranteng-Peprah is a member of the following healthcare bodies in South Africa:
Medical Content Disclaimer
You understand and acknowledge that all users of the Bloom website are responsible for their own medical care, treatment, and oversight. All content provided on the website, is for informational purposes only and does not constitute medical advice. Neither is it intended to be a substitute for an independent professional medical opinion, judgement, diagnosis or treatment.